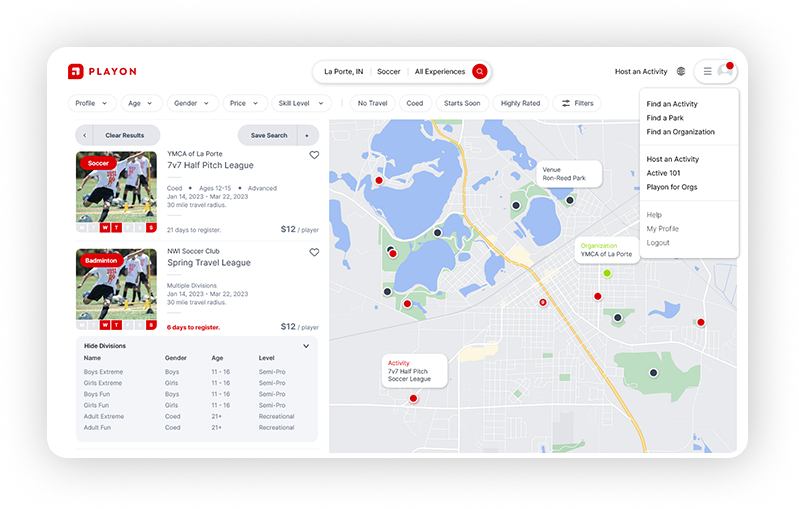 Search all activities in one place.
Every League, Class, and Event
Combining virtually every activity into one simple interface, Playon is a one-stop-shop of active lifestyle.
Powerful Filters with a Simple Interface
Search thousands of activities and filter down based on age, gender, level of play, and much more to find the activities perfect for your style.